The Best Way to Experience the Flavor of Cajun Country
---
When you truly want to understand the food and culture of an area, it's helpful to have a qualified local guide. The guide not only helps you enjoy the best food in the area, but they also explain the history and culture that led to the development of local types of food and their importance to the people of Acadia. With Cajun Food Tours, you are escorted through a guided tour of local restaurants on a comfortable 14 passenger tour bus. We even have a cooler so that any purchases you make are kept safe. At Cajun Food Tours, we believe that this is the best way to experience the flavor of Cajun Country.
Hop on our cozy tour bus, learn the history, love the culture, and best of all, visit the locally owned eateries to try a delicious variety of the Louisiana foods that make our area so unique.
For a truly immersive experience of the Lafayette, LA area, choose our Full Day Cajun Experience. This tour allows you to explore Historic Vermilionville Village. Another option is to take a swamp boat tour on Lake Martin with Champagne's Swamp Tours.
Lastly, get into the true Cajun spirit with a dance lesson at Glide Studios. With the Full Day Cajun Experience, you'll eat the best foods in the region. Lunch includes gumbo and bread pudding. We don't want you to miss tasting boudin, so you'll experience it as an afternoon snack. You'll truly be eating like a local when you sample the menu at some of our favorite Cajun restaurants.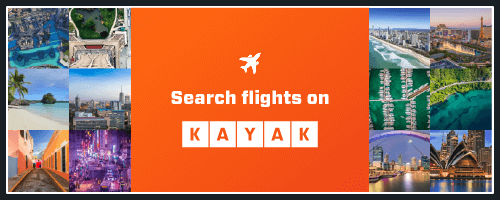 Understand Acadian Culture
---
When you are traveling to a new region of the United States, one of your goals is to understand the culture of the area. One way that many travelers do this is through food but with so many restaurants and choices, this can be difficult.
This is particularly true when visiting the Acadian area of Louisiana. This is a spectacular part of the country where the foodways can be unfamiliar and even exotic. Cajun Food Tours in Lafayette, LA introduces their guests to the foods and culture that surround them in the Acadian region.
Eat Food and Have Fun
---
When you are exploring food with a local, you can expect to find the best in unexpected places. The Original Cajun Food Tour will have you diving into cultural specialties at locally owned restaurants in Lafayette. You'll be tasting boudin, crawfish etouffee, fried shrimp, and ending the meal with King Cake. This means that you need to come hungry because we will be showing you Cajun hospitality.
Downtown Breaux Bridge Walking Food Tour in Lafayette, LA
---
Take a stroll through the historic streets of this charming town, and along the banks of the Bayou Teche, stopping along the way to sample delicious cuisine unique to the area.
The quaint town of Breaux Bridge, LA is the Crawfish Capital of the World, so you know that you are in for some good eating! On this tour, we will explore the town located in St. Martin Parish. While you are two hours away from New Orleans, you'll begin to understand the difference between the two cultures. Cajun cuisine is unique in the food world. This journey will help you to understand why.
Helpful Resources in Lafayette, LA
---
There are many places that you won't want to miss while you are in the area. These points of interest will broaden your understanding of the area.
Are You Looking for Activities or Things to Do in Lafayette, LA?
---
Exploring a new area can be challenging without the right guide to show you how to find the best spots to eat and learn about the region.
At Cajun Food Tours, you'll feel like you are traveling with an old friend. You'll enjoy wonderful local food and begin to develop an understanding of the importance of the history and current culture of the local Cajun community.
When you are ready to explore the best food in Cajun Country, contact us to book your tour.
Cajun Food Tour Frequently Asked Questions
There is no minimum for a group reservation. However, our company will need a minimum of eight reservations to make the tour possible. 

Most of our tours last approximately three hours.

Due to traffic and the time that guests want to spend in each area, sometimes tours are slightly delayed.

Tours stop at five different restaurants so consider small portions at each. This will equate to a full meal.  

Wear comfortable clothes that would be appropriate for a casual restaurant. You may also consider wearing comfortable walking shoes, especially for the downtown Breaux Bridge tour.